"Cataclean commissioned The British Chamber of Commerce for The Philippines to help them identify potential customers in the region to sell Cataclean.  Cataclean is a fuel and exhaust system cleaner for passenger and commercial vehicles.  A short list of potential customer, with a strong interest in Cataclean, was established quite quickly by the Chamber and we had planned for Cataclean to visit these customers in person, and then the global pandemic struct.  The representative for the Chamber, Ady Chiongbian, was excellent and quickly arranged video meetings with all the potential Cataclean customers.  We have now moved to supplying The Philippines with product and established a partner that we know we can work with for many years to come"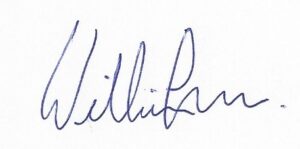 William Jones
Sales Director | Cataclean Global Ltd
"BritCham Philippines completely understood what we were hoping to achieve and meetings arranged were totally relevant. We are very grateful for the assistance; we thoroughly recommend using the services of BritCham."

Tara Unwin
Head of International Franchising Support | Lingfield College
"Foster + Freeman Ltd used the OMIS services of the British Chamber of Commerce in Manila (BCCM) to identify a new distributor for the Philippines. The communications were quick and clear and we soon established a proposal for the work which was very reasonably priced.
The research done by Rona Diaz was fast and very comprehensive and she was able to find several companies deemed suitable for an interview. She also arranged the local meeting so all I had to do was fly in and interview the various candidates. The companies were of a high standard making it difficult to choose but we did find a very good company to work with. At all points in time Rona kept in contact making sure everything was progressing well and asking if she could do any more to help.
I have been doing OMIS reports for 15 years and this was by far the best one I have received so far. A big thank you to the team out at BCCM and in particular Rona – you did a great professional job!"

Richard Evans
Regional Sales Manager | Foster & Freeman Ltd. 
"
Linn

 Products used the services of the British Chamber of Commerce to identify and qualify relevant players in the market who may be interested in becoming 

Linn

's distributor for the PI market place. The service provided by Rona Diaz & Clara Delos Santos was fast, efficient and very well priced.  A series of meetings was made with potential partners all of whom were highly relevant and efficient operators in our business sector.  We anticipate concluding a partnership  within the coming weeks and look forward to successful and sustainable arrangement.  As a method of achieving FastTrack market penetration into the Manila or wider PI market I would recommend using these services"

Russell X Maycock
International Market Opportunities | Linn Products Ltd. 
"I tentatively made contact in writing with Ms Rona Diaz of BCCP, and without delay, Rona responded by arranging an initial telephone conference, in which she gave a clear and detailed explanation of the assistance and services the chamber could provide to our company. Having carefully considered the requirements of our company, she then went on to produce an illustration for the Business Support Service, which seemed so incredibly reasonable in price. I signed up immediately. In less than one month, Rona and her team at the BCCP, had identified a number of perfectly suited potential customers and arranged appointments for me to present and demonstrate our products, all at a convenient date and time to coincide with my previously planned visit to the Philippines in January 2017. All the leads and introduction arranged by the BCCP, were all qualified and of an exceptionally high quality, including government, national and international organisations.
I wish to compliment Ms Rona Diaz and her team at the BCCP, for making our trade mission to the Philippines such a resounding success and a wonderful experience, one that could not have been achieved without the hard work, personal care, attention to detail, continued support and professionalism of the whole team. I cannot emphasise enough how much we really appreciated all your efforts, which we feel went way beyond all of our expectations, and also how you made us feel like a part of your family."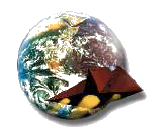 Delroy Marks
Managing Director | Future Generation Services Ltd. 
"This is just a note to say a big thank you for all that you did for us – the meetings were great and we have in principle agreed a new "Philippine partner" that we will announce shortly as we are already planning a return trip to Manila to officially launch at the British Embassy for both our professional and retail markets – after we have secured the distribution contract and terms are agreed.
"The chamber organization and contacts and presentations at each location were all perfect and helped us to understand the opportunity – I have to say that the chamber organising this trip was excellent as they fully understood the brief as to who and what we needed on this trip. We are now planning to return to the Philippines very soon to formally introduce our brand to the market."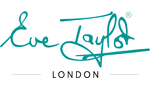 Chris Taylor
Director | Eve Taylor
"I would like to thank the BCCP for organising a very productive mission to Manila in October 2016. Our one-to-one meetings were with qualified senior buyers and decision makers whom we probably wouldn't have been able to access ourselves. The networking sessions were useful and informative. Having been on several similar missions in the past there would invariably be a couple of 'stocking filler' items in the itinerary, but not on this one. I would certainly recommend BCCP's diligent and resourceful team to UK companies seeking to enter the Philippines."

Kevin Liu
Asia Sales | R&B Distillers
"I am writing following my returning from the Philippine Trade Mission which took place between 18th and 20th October in Manila. The trip was organised by the Philippine British Chamber of Commerce, who I know also had the support of the British Embassy. The organisation behind the trip was exemplary. Flights, hotels, transport all properly sorted and outstanding. Most impressive, however, was the Business Support Service provided by Chris and his team and, in particular, thanks go to Rona. Following a "brief" being submitted outlining the customer type and profile we were after I had many meetings organised for me with potential new customers. I would never have been able to reach out to these customers without engaging the Business Support. Chris, Rona and the team provided fantastic service and organisation. I am extremely confident that we will, in consequence of these meetings, win substantial export business for our company and I am, once again, truly grateful and thankful to the team. HIGHLY RECOMMENDED"

Richard Boddie
CEO | Norvic Aero Engines Ltd.
"I'd like to thank the British Chamber of Commerce for putting Purple Surgical in touch with local companies in a relatively fast manner. The timing was quick in comparaison to the high quality companies we've met over the next few days in Metro Manila. I will recommend their services in the Phillipines while we will most likely use the British Chamber of Commerce as well for the neighboring countries."

Romain Campos
International Sales Manager | Purple Surgical
"I would like to thank ​BritCham Philippines for the ​meeting ​introductions to a number of potential franchise partners​ for one of our premier clients. They provided excellent contacts, accompanied us on interviews, and arranged timely meetings. A&C Associates and our clients were very impressed at ​the level of service we received. I would like to acknowledge the fantastic work that Rona​ and her team​ ha​ve​ done during th​e ​​​search. ​Well done!​"

Andy Skowronski
Managing Director | A&C Associates
"We are a relatively small UK business who were looking to introduce a new product into a market that we had no prior knowledge. The facts are that BraZen Gaming Chairs have within weeks of enlisting the assistance of the British Chamber of Commerce Business Support Services obtained our first orders to sell our products into the Philippines. Time will tell whether or not we establish a successful long term business in the Philippines but thanks to the invaluable assistance of the Chamber we have been introduced to some key players in our sector and now have the opportunity to develop our business. We are very happy with the excellent assistance provided to us by all the staff at the Chamber and have no reservations in recommending their services to other businesses."

Gary Beresford
CEO | BraZen Gaming Chairs
"UKTI recommended BCCP to help evaluate the potential for expanding the business in South East Asia. They took time to understand our business and the niche market inn which we operate; they established the right contacts within target potential clients and facilitated a number of meetings at the Broadcast Asia Conference in 2015.They really assisted our evaluation work and, personally, are great to work with."

Andy Shaw
CEO | Tectonic Interactive
"OMIS service helped Yllume considerably right from the initial market research up until finding a reliable distributor. It has proved to be an immense positive experience, allowing us to connect with some brilliant contacts and to choose a business partner that matched our requirements. The service provided has been beyond professional and thorough, leading us to wanting to explore other countries Overall were incredibly pleased with the outcome.  Patricia and Rona provided the best service we have experienced so far with any UKTI country specific services."

Hossay Mommand
Founder | Yllume
"We are a UK business looking to expand into new markets abroad and we were advised to contact the British Chamber of Commerce. I commissioned the British Chamber of Commerce Philippines Business Support Services to produce an OMIS proposal. I have found them very professional with a 'can do' attitude. Without their help it would have been very difficult, time-consuming and costly, with no guarantee of getting to the right people in the right organisations. The results so far has been a great success. I would highly recommend the service and will be using them again very soon."

Mike Vineer
CEO | Miomni Gaming
"Working with OMIS on our event was both easy and effective. Their communication was great throughout the build up to the event and during the event, and their can do attitude and helpful manner made working with them a pleasure. Thank you very much."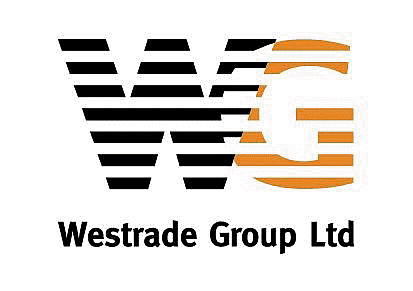 Chantel Avis
Events Coordinator | Westrade Group Ltd.
"BritCham Philippines has provided us with an excellent service in assisting us to explore plans for our company to set up an office in-market. They organised a superb local visit program, where I met with senior representatives of companies which suited our requirements. I would strongly recommend their services to businesses who need advice in this market. The team were professional in their approach and easy to work with, and they made sure I was able to maximise the time I had during my visit."

Gordon Tainton
Chief Operating Officer | PayWizard
"Augentius approached the BCCP for local introductory meetings to assist in setting up a subsidiary office for the company and expand the business. I found their Headstart services to be of high quality and valuable, in ensuring that we met with the right local companies and key decision makers. We were very satisfied with our first market visit, which led us to visit the market a second time, where we used BCCP services again. Chloe and her team were professional and efficient in delivering what we required on both occasions."
 
Alexander Traub
Managing Director, Asia | Augentius
"I used the services of BCCP whilst looking for specialist contractors on a project in Manila and Clark. I found Chloe and her team to be most professional and uber efficient, within a few weeks of the request, a list of potential suitors had been drawn up, of which interviews were arranged and subsequently I have appointed one of them and we are due to start the project early November."

David Dodds
CEO | Sackers
"Thanks to Britcham Philippines for a very informative initial meeting with some helpful guidance on market entry considerations and relevant insights into the wider economic and political landscape – coupled with further background on some sector specific issues and a real enthusiasm for providing practical help this was a great help."

Matthew Gorman
Partner | Stephenson Harwood LLP
"The location was convenient and traffic was not an issue. The meeting places are very corporate with good amenities. I definitely will come back if I have meetings in that area."

Sebastian Quiniones
Director | Shell Philippines
BUSINESS SUPPORT SERVICE CASE STUDIES